Experiments in style – Summer 1995, Milano
A very hot summer day in Milano with my friends Zeta THP and Rein Lords Of Vetra.
It's not that common to see pieces of mine with all these mellow curved lines. All letters are linked and the A is lowercase that's quite unusual too… the light green insides were painted with common wall paint and all other colors were mixed from different cheap spray brands, except the lilla (oldschoolers will easily recognize that Dupli Color). I was really active during mid 90's so I had to save cans somehow. Even though it's impossible to tell looking only at the photo this one was a big one, 5 meters high.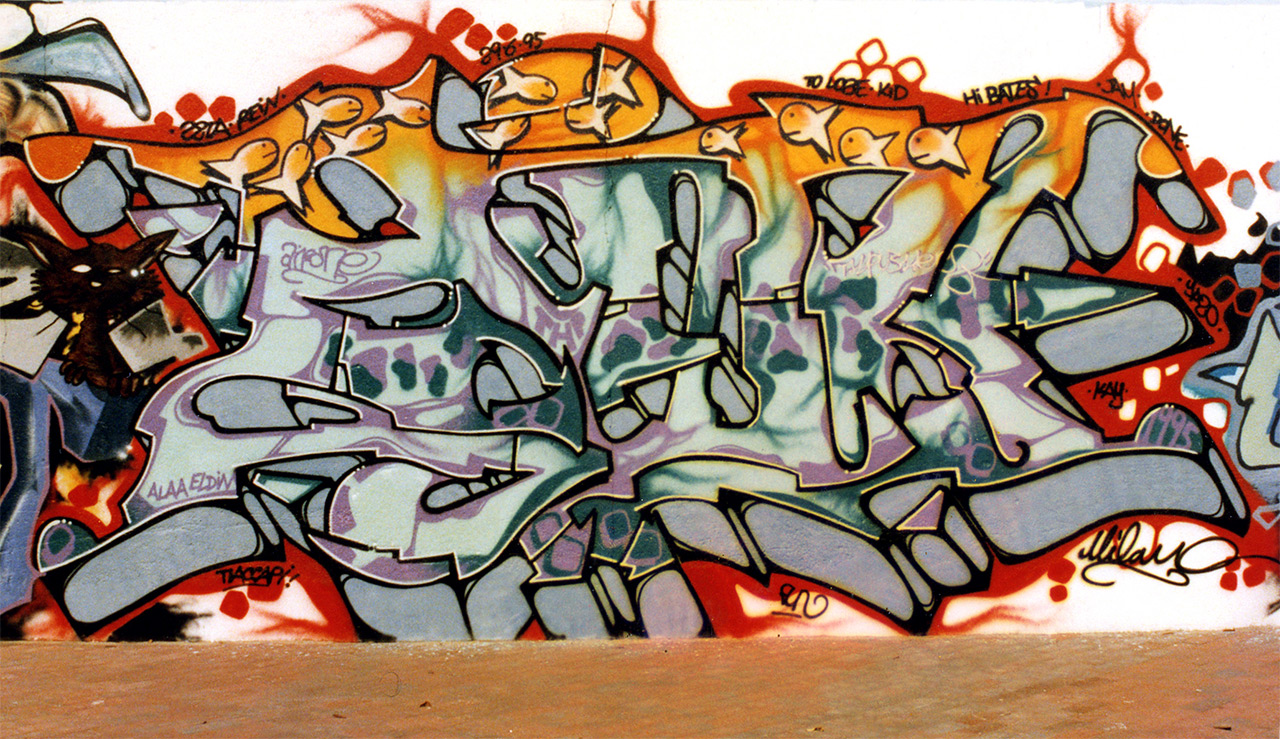 Warning: Parameter 2 to wp_plugin_associated_posts::Filter_Posts_Result() expected to be a reference, value given in /web/htdocs/www.air-one.net/home/wp-includes/class-wp-hook.php on line 287