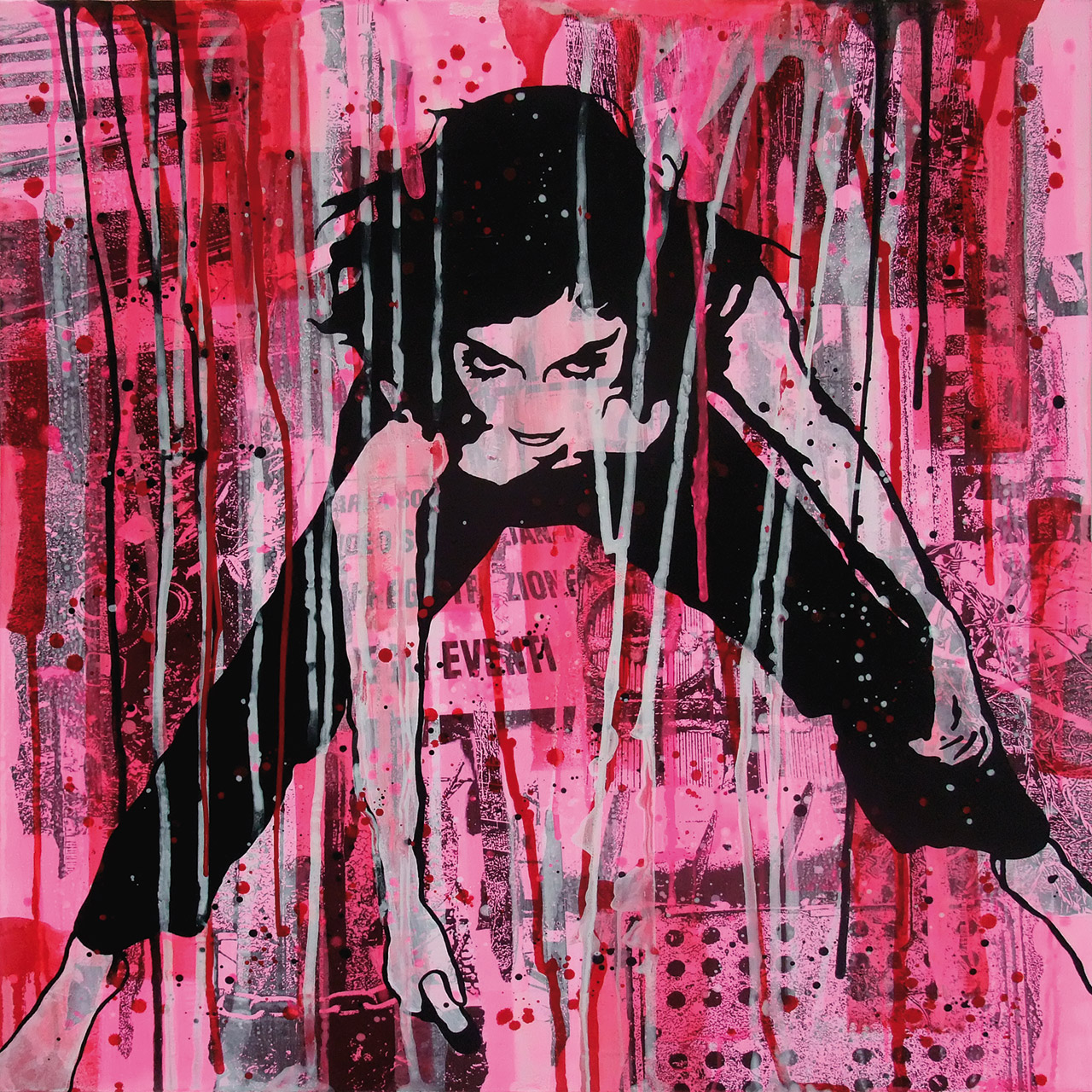 Street Blossom – Mixed media on canvas, 100×100. Unknown collector…

I painted this one for a benefit auction in 2010. I haven't been to the auction event, but some friends told me it's been a fiasco… too many kids and few "older" buyers. Many cool and famous artists have kindly donated their artworks but most of the them has been sold for few bucks. Even few money is good money for the right cause, but… you know what I mean.
From time to time I tend to repeat the same errors, that's not wise!