Accidental little gem on steel, Milano 1997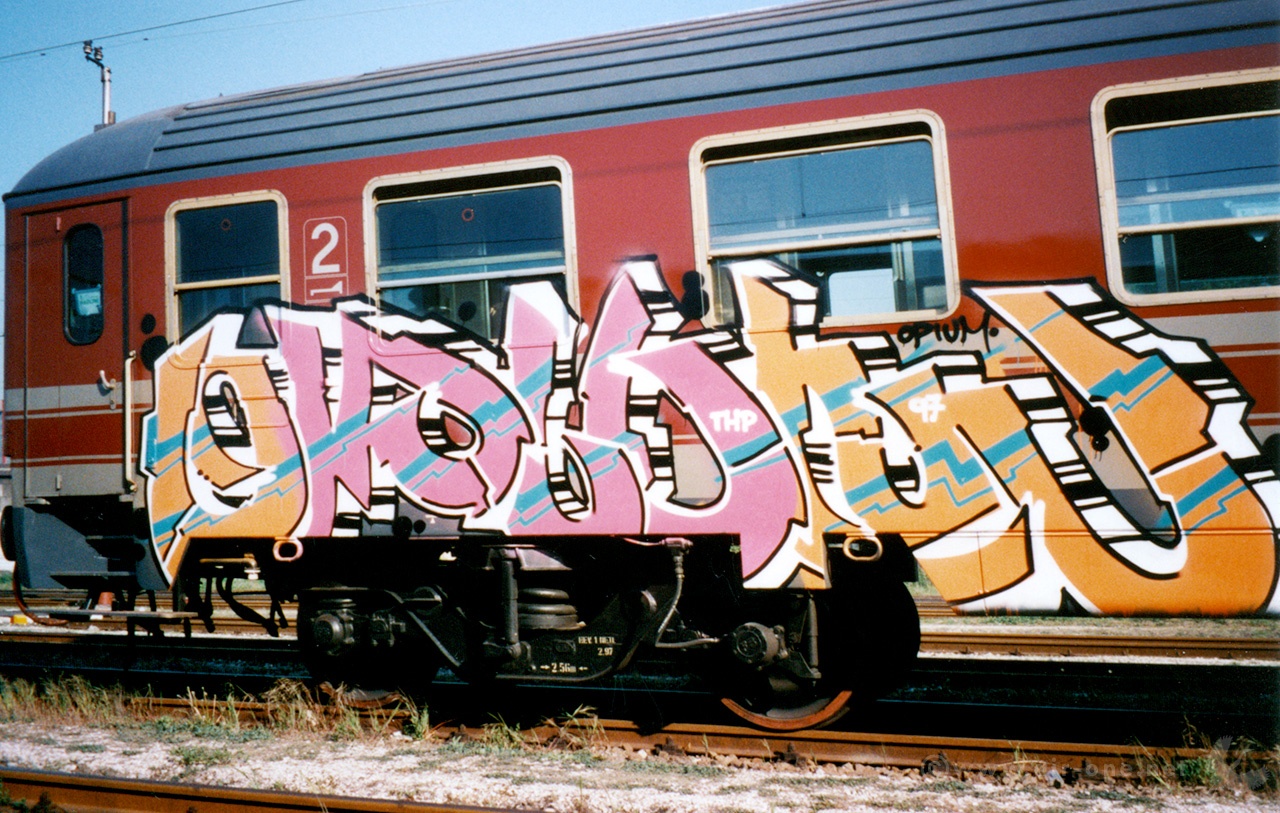 While searching for the right flow, you may generate an accidental little gem. I never tried to develop this style anymore after this time, but I still love this piece, it's just missing a nice simple background.
…that old original Montana white was crazy good, covering everything like toothpaste!