This trackside is done at the hall of fame outside Tønsberg. It's been painted since 10.09.2001. The day before 9/11 the sts crew painted "terroriSTS", the day after America was hit by the planes. Since then, legends as Loze, Kid, Swet and Jame hit the spot. We still paint it, next time the Italians are invited.
The piece is done fast, but with respect to one of the humblest, coolest cats in the game, Airone. Thank you for good memories and laughs. See u next time brother.
Merk STS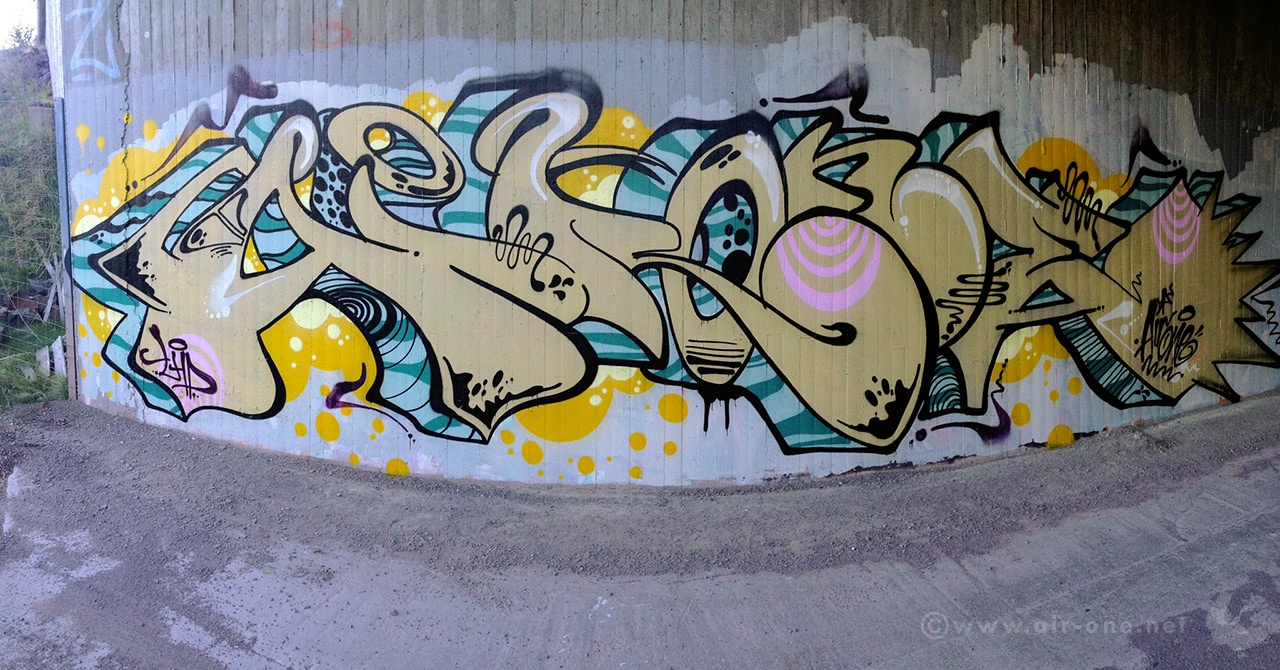 There's nothing more amazing then having friends rocking your name around the world. This one has been painted by Merk STS in Norway during October 2016: thanx brother, it's an honor I don't deserve but I'll try to do my best for more good memories and laughs!