Another hall of fame, another burner, other stories…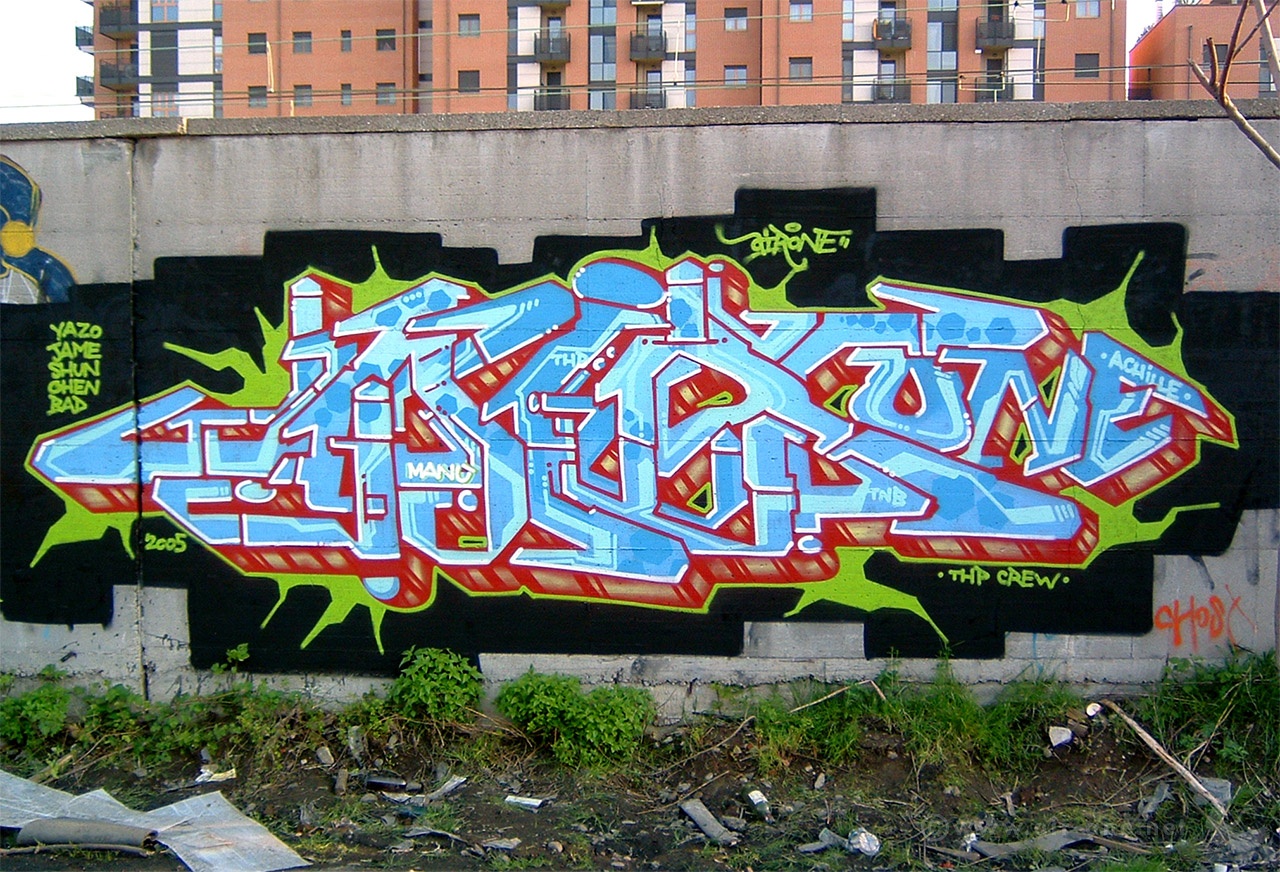 This piece was painted at the Ghen's hall of fame in Via Cadolini, before it started being fucked up by everyone out there.
Ghen worked for a permission and after getting it, he painted on the walls around this one for a couple of years. He wasn't alone, but the walls were pretty well shared by a small crew of writers. I had the pleasure to paint there too for a few times and it was a nice spot. When it become famous and known, it immediatly started being messed up by toys. If you cross a burner with a shitty throw-up, there's nothing else I should notice except that: you are a toy. I don't care about what you painted, a simple throw-up or just a fat tag: but it must have so much style to burn the piece under that.
Back in the days, my crew used to go on war for something like that. We would have waited for you under your home or at your school's exit. But it was stupid at that time and it would be more stupid nowadays… just think at me, 40 years old, disputing with some teen-ager.
So we just stopped painting at this cool hall of fame, and instead of nice burners all you can look at since the last years is just tags and ugly throw-ups…