Eir – Milano 1993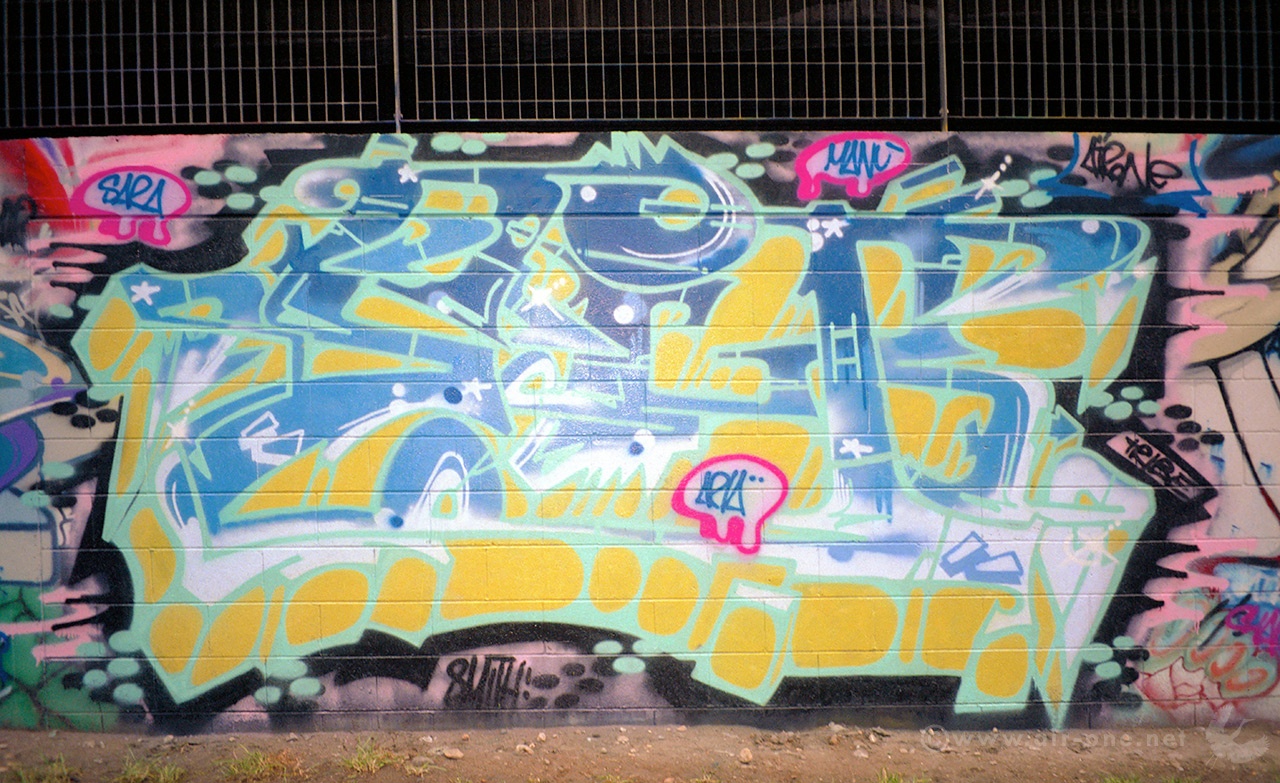 THP Hall of Fame in Via Brunelleschi, Giambellino.
Back in the days, early 90's, many pieces everybody painted didn't even have a real background: like this one. We were just focused on trying to develop some style and this was enough (at least for me). Colors were an expensive extra you could have learned later… Off course for common people this made really hard to understand or apreciate what we were doin.
This piece was clearly influenced by New York's classic styles of late 80's, that I have tryied to copy in many different details. And yes, mixing yellow 3D with a mint green outline was just a bad idea!