Old school Milano graffiti hall of fames: UK TGF Lambrate 2001
This hall of fame has been painted for decades. It used to be TGF/UK crew's headquarter during the 90s, nowadays you can still see new pieces from Styng 253, Virus, Ghen, Thero and a few others.
Around the year 2000 I met for the first time one of the best writers of Milano, Thero. I was really impressed by his style, something different from everything you could see around in the city. This means being able to think by yourself and be indipendent, add to this that Thero was part of the UK crew, one of Milano's oldschool crews, and he definitely got my attention. This piece has been the first one painted at his hall of fame, during a nice day with him, Ope Bn and Virus UK.
Later on Thero become a proud THP family member… we stayed in touch, we met many other times, we started… being friends.  He is a very positive person, very kind, a smart engineer with a creative mind and a good father. Graffiti writing makes possible to meet people like him.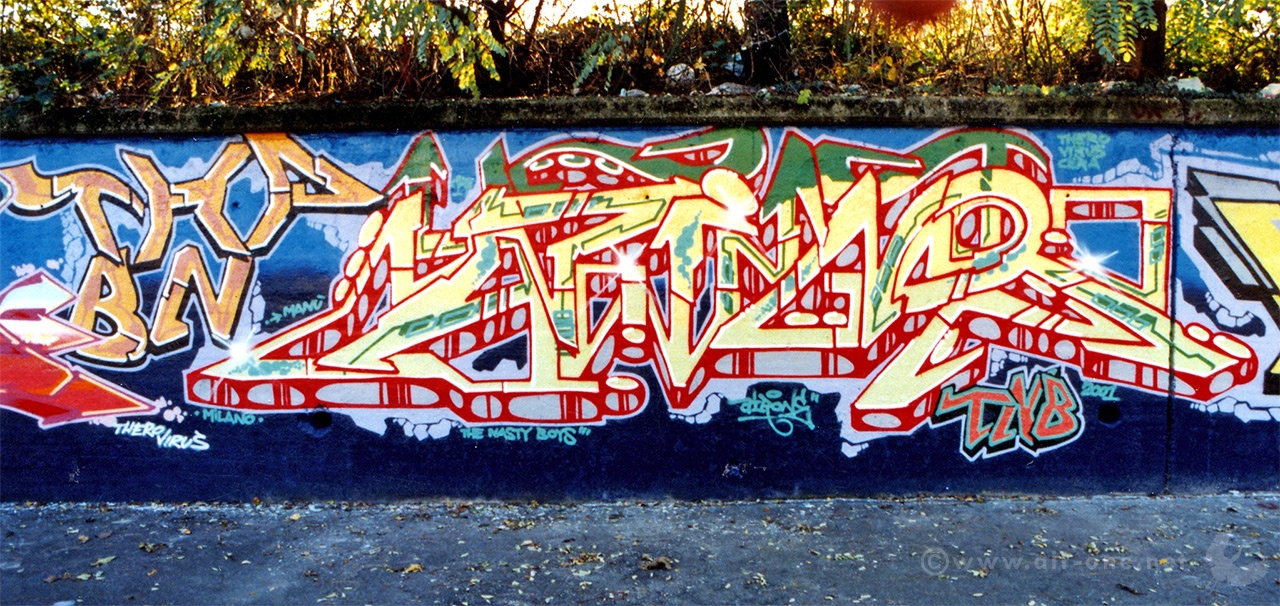 Warning: Parameter 2 to wp_plugin_associated_posts::Filter_Posts_Result() expected to be a reference, value given in /web/htdocs/www.air-one.net/home/wp-includes/class-wp-hook.php on line 287