THP crew's Family Business – Milano friendly graffiti writing and hardcore BBQ – Spring edition 5/4/2008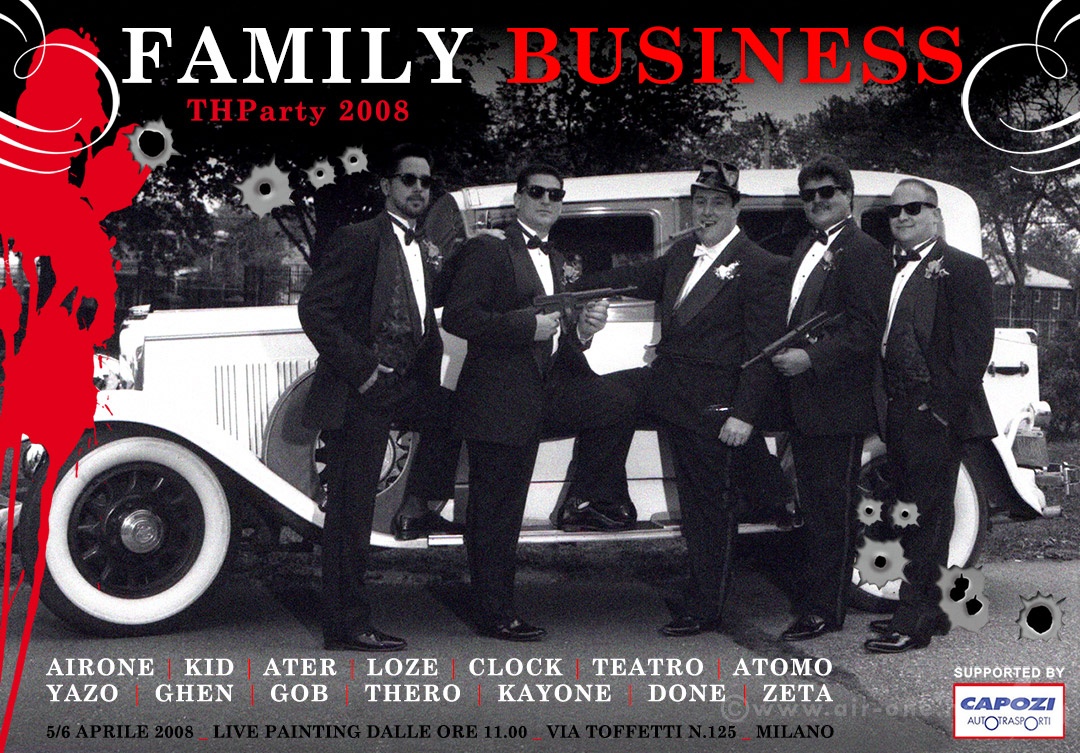 THP crew is a bunch of old-time friends who grew-up together. We know each other since more than 20 years, time passes and many things changes – we were kids now we have kids – but our fellowship remains the same. It sounds ordinary, but in our case there's a little detail: half of us is italian, the other half is norwegian. About 2.000 km divide us. It's a long story to tell, it starts when there were no mobile phones or internet and the only way to stay in touch was to write mails, paper mails… making international phone calls from home was strictly prohibited when we were teen-agers ah ah ah!
Every year THP crew hosts a little party for friends and families to celebrate its story and it's called Family Business. We drink, paint, drink again, paint again, play some music and cook local cuisine! Family Business can happen in Italy or in Norway but only during 2008 we had 2 editions.
Spring event in Milano was made possible thanks to our friend Alessandro who gave us full access to his walls and later-on to his fantastic garden and BBQ. A nice, perfect hot sunny day for painting. Clok came from Switzerland, special guests like Mambo and Senso joined the party. Police too came looking for some thrills… but sorry, we couldn't provide any fun. Atomo Tinelli cooked the whole night long and the norwegian posse provided top notch vodkas and traditional Linie's "akvavit". Girlfriends got drunk and Ater got lost… the legend tells he has been found by Ale the day after sleeping in street just in front of his piece. Hey, you may want to check out some images… here.