A sunny night in Oslo…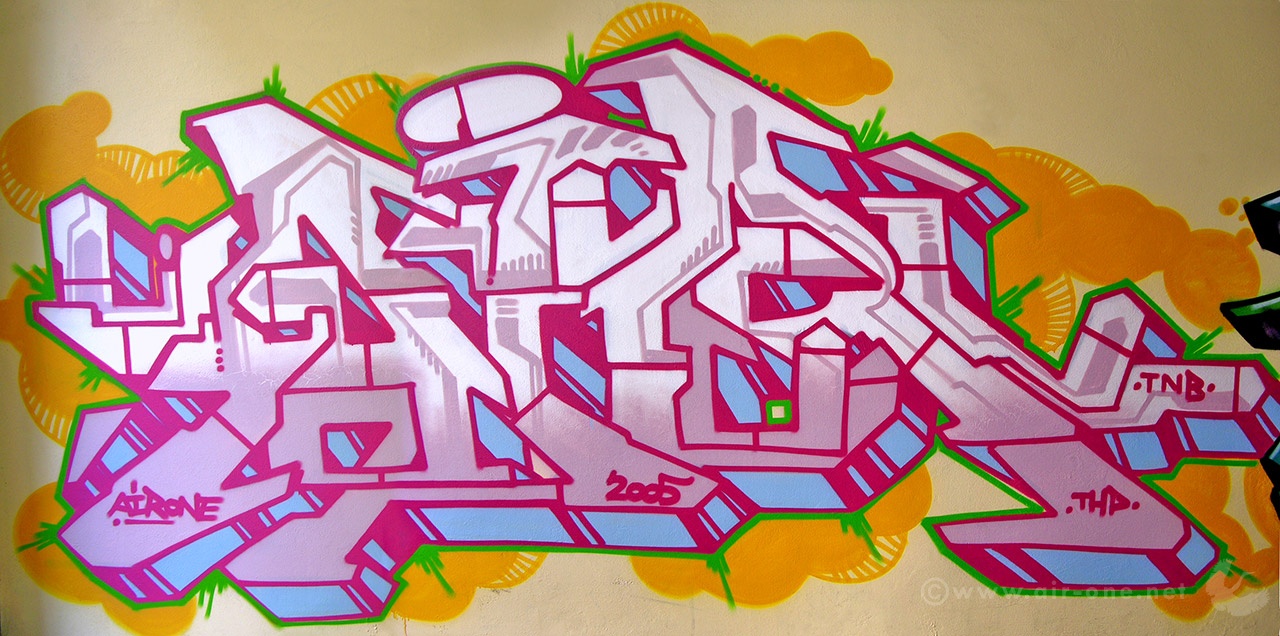 During Spring 2005, once again I have flown to Oslo with Yazo and KayOne to meet my friends. It's been my first time during spring season and the city was amazingly nice.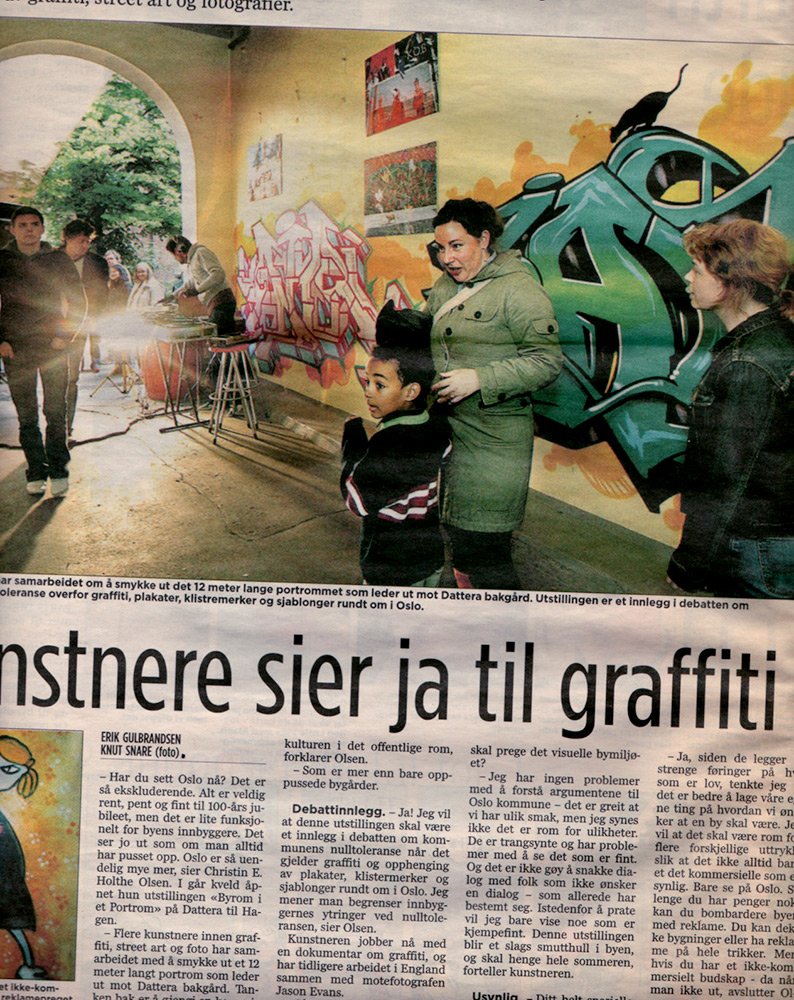 Sun (almost) shines in the sky 24h and painting during night time it's been really different from the usual night action's vibes.
With Jame, Loze and Kid we hitted a nice central spot under a tunnel which brings people to a pub: the owners were so friendly that ensured us cascades of beer all night long. The pub's DJ moved to play outside near us and the action turned very soon in a block party! So it happened that few small pieces required hours to be finished…
At 3 o'clock in the morning the sky was so clear and shiny that I was unsure if to continue with my beeers or having breakfast! The next day we even found an article on the Oslo's newspaper…