This photo was shotted by Alberto Scabbia and it features me and Rendo just before entering the theatre that was hosting the event. We drived straight from Milano to Frankfurt and later we just slept in the car. The event, organized and managed by Bomber, was amazing.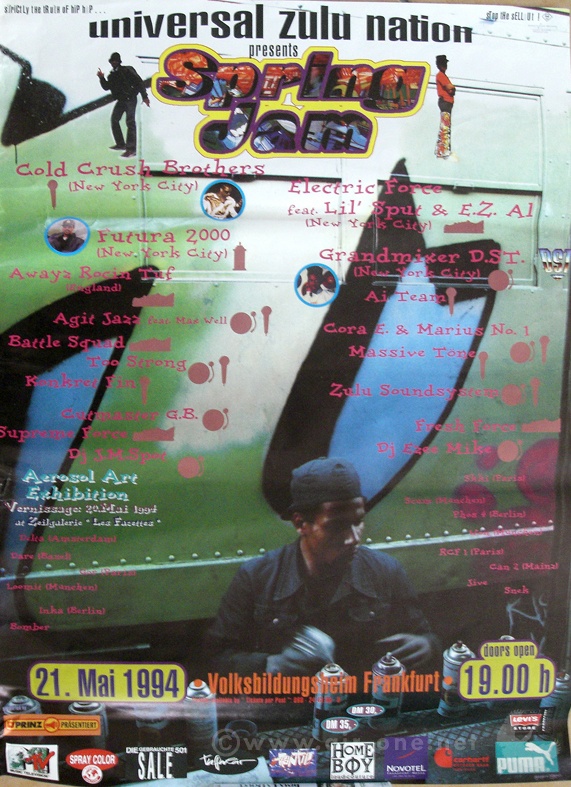 Some of the best euro hip hop heads were down in the show. Me and Alberto got for free a small stand where to sell Tribe Magazine: italian graffiti scene was still looking a little bit exhotic for the rest of Europe and our magazine packed with only italian stuff was really a big surprise for everybody. Just imagine that to our right there was Futura's stand, to our left Delta's stand and in front of us ModeTwo's stand (I still own a nice t-shirt I bought from him that night!). On the main stage rappers, DJs and breakers were battling and on the different theatre's floors some of the best writers were exhibiting their artworks. I never had seen graffiti writing on canvases before and I was impressed by the quality and precision you could achieve: they were different but they were beautiful!
Many years later when I had the opportunity to manage my first event, all these images were still in my mind and they setted the standard I wanted to reach.