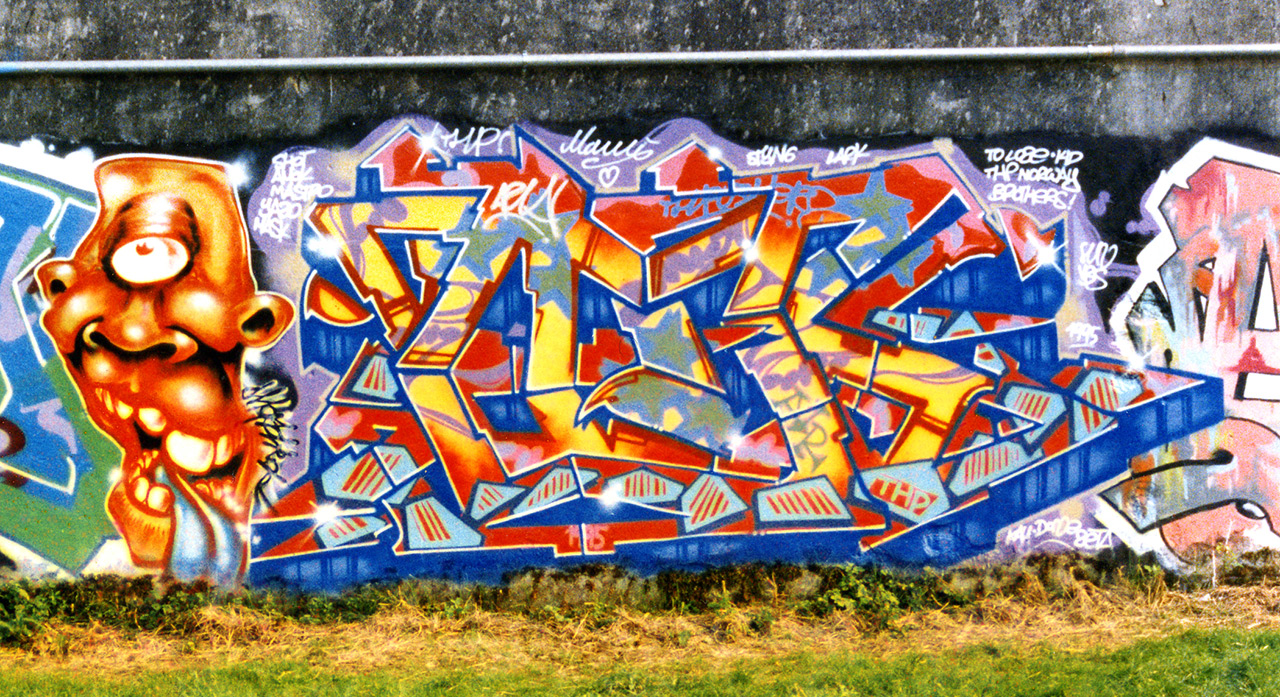 Explosive hot day in an almost secret spot in Lambrate… a nice jam mixing a lot of flavors: my bros Yazo and MastroK, Styng 253 from TGF, Mask, Amok and Lark from ZN13, Shot from CKC and possibly someone else I dont remember…
The day went on till late night grilling, drinking white wines and painting… but mostly grilling and drinking. The few who had forgot sunscreen protections are still bleeding…
It's been fun with great positive vibes, different oldschool crews (TGF, THP, ZN13, CKC) together in perfect harmony, just magic! A classic Milano's graffiti hall of fame from back in the days.