Stop Crime! – Milano 1991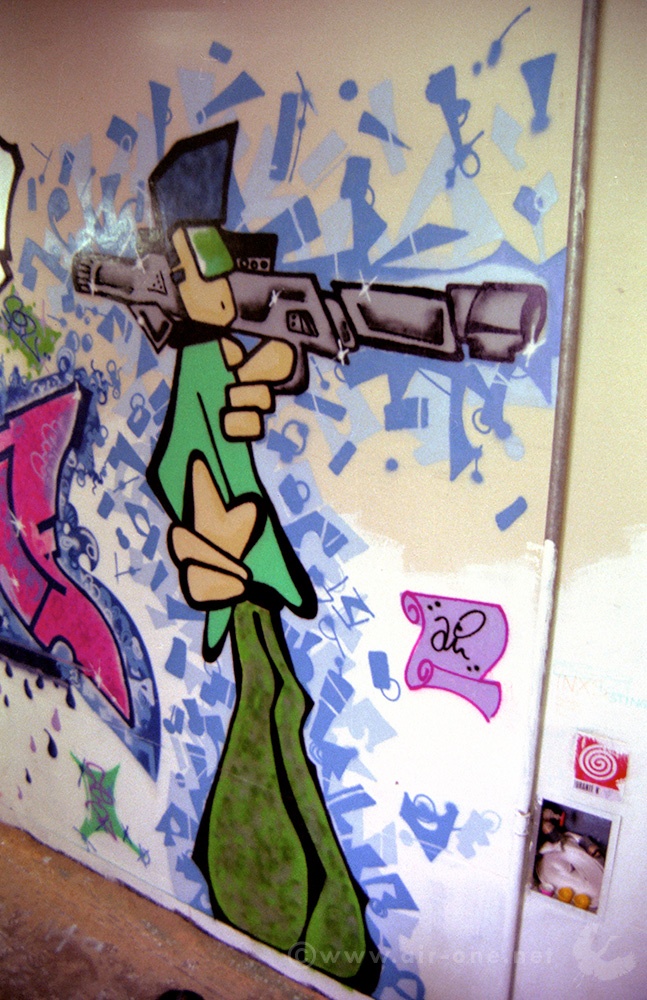 This is the first large piece that I painted on a wall, about 9 meters x 4 meters inside my school, the Liceo Classico Manzoni in Milano. Before, the walls were completely ruined since decades and on my proposal the headmaster give me a small amount of money to buy enough paint (at that time, a luxury that I rarely could afford).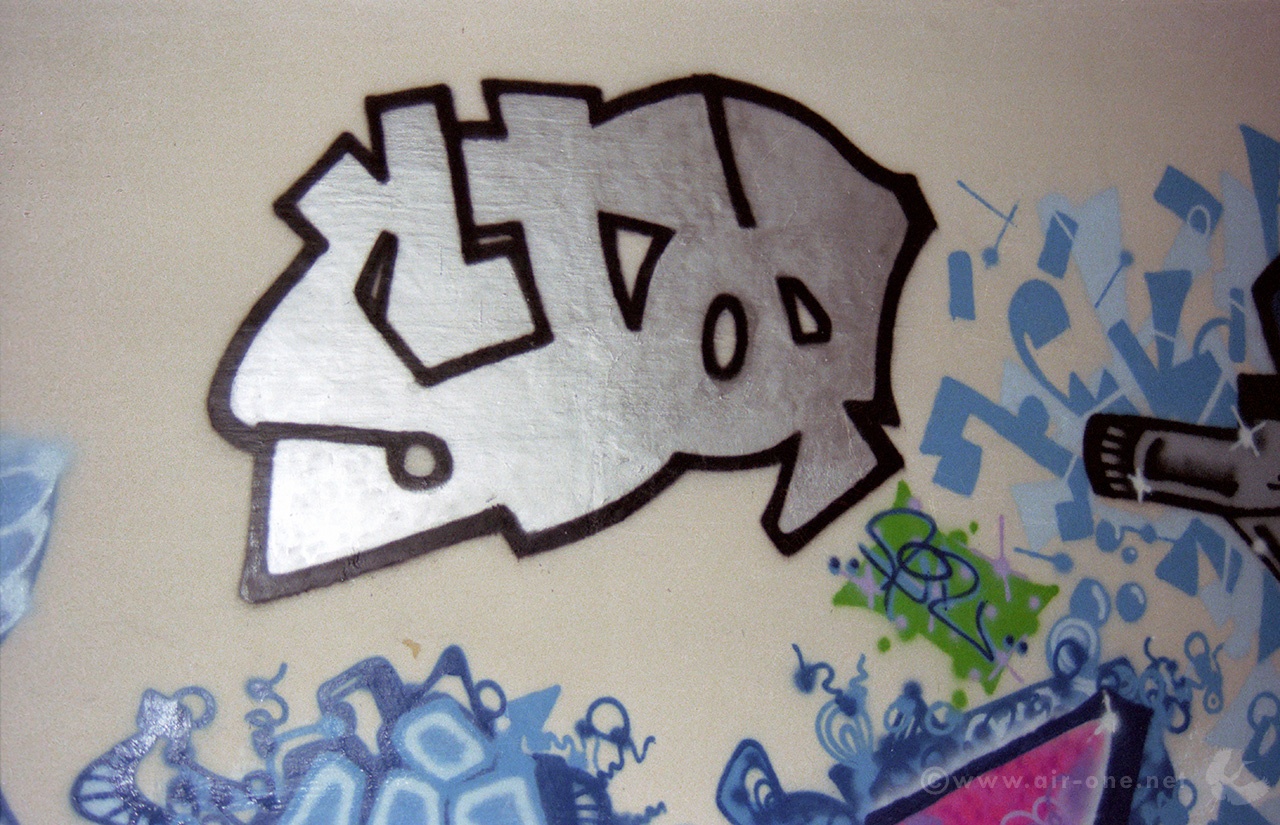 The space was high but long and narrow, hence the impossibility of an overall decent photo (which in any case my poor camera would have spoiled). I remember it was Easter, everyone was away for holidays and instead I was locked inside the school to paint: like all normal teenagers at that time…
Graffiti were still a rarity in Milano and at the return from holidays the piece did not fail to surprise everyone.
At least, that's what I liked to believe.
Warning: Parameter 2 to wp_plugin_associated_posts::Filter_Posts_Result() expected to be a reference, value given in /web/htdocs/www.air-one.net/home/wp-includes/class-wp-hook.php on line 287